Icon Generator AI with icongen.io
Featured
Posted: Sunday 30th July 2023
AI is helping millions of people in many different ways and thanks to IconGen you can now have AI help you create beautiful icons. With a range of styles to choose from and a simple to use interface creating icons has never been so efficient and simple.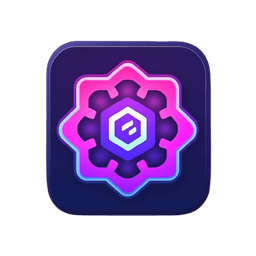 IconGen Logo
Have you struggled with icon design before or simply run out of ideas? Icon Gen can help by simply browsing the gallery of already generated icons for inspiration or read the blog posts on how to best successfully design an icon. Want a quick head start? Follow these simple steps:
Brainstorm what your icon needs to represent or what colours it needs to include for your brand
Icons should be simple so they can scale down and up easily and be recognisable at a glance.
Avoid using too many colours, different fonts, or complex shapes.
Try a few different icons to ensure your it's relevant to your purpose and brand.
With these tips you can go and create 5 stunning icons for your business, presentations, and more with IconGen.io – the best icon generator tool powered by AI. Sign up now and start generating your own icons in just a few seconds with 5 free credits to get you going.